"Beauty, to me, is about being comfortable in your own skin. That, or a kick-ass red lipstick."

So I have a secret....
Know what it is.....?

I Freakin Love Adore WORSHIP

Red

Lipstick!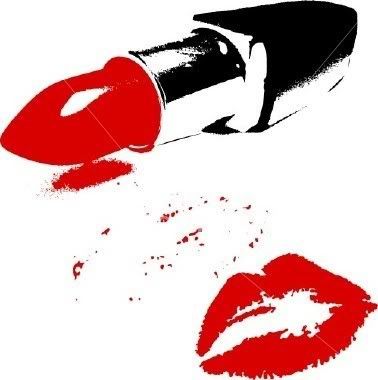 I don't quite know what it is about red lipstick that I love most but I really felt the need to write a blog dedicated to my one true love... the glory that is... BIG RED! Word on the street is that red lipstick is staging a comback. Well my friends, according to yours truly, red lipstick has never really left!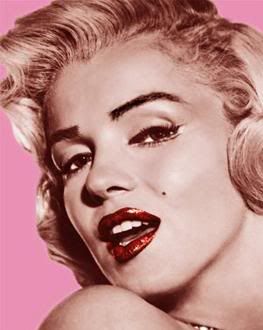 I had my first encouter with the incredible stuff when I bought an issue of Spin Magazine WAY back in 2001! It seemed to jump out of my hands and magically turn to a picture of Gwen Stefani, bindi on her forhead, all platnium blonde hair and red lipstick. Goddess! Since this time it has never left my lips. While the platnium blonde hair doesn't seem to suit me to a tee, I still follow in the diva-like footsteps of my eternal love- Marilyn Monroe wherever I go! :)
It's true; I love red lipstick. And though on occasion I'll dabble in pinks and mochas, I always come back to my trusty, old Fire Engine Red. You see, pink may be young and frivolous, and mocha grown up and mysterious, but red, red is bold and unapolagetic, daring and feiry, energetic and free.

Red lipstick is like magic. I love how it can instantly transform the most basic ensemble. For example: Please turn your attention to the Prada Spring 2010 show... Oh-la-la. Red lepstick even made pigtails-- pigtails -- look impossibly chic! Only this magical substance could pull off such a feat!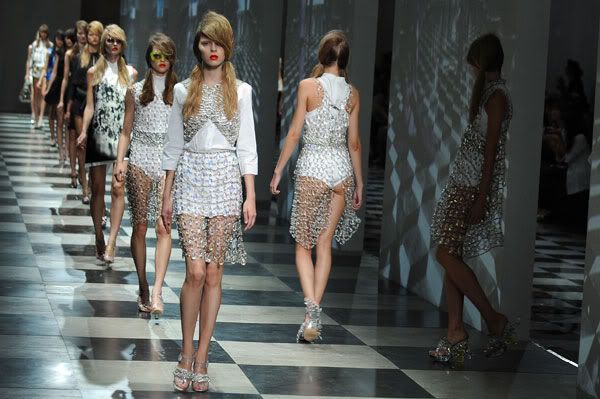 There's no doubt that red lipstick will give you confidence.. the first time I wore it, at the tender age of thirteen, I was getting all sorts of comments and looks. Some not as welcomed as others but regardless. I just felt completly powerful. You have to have a sense of power when you slip on that red wonder. You have to hold your head just a little bit higher, walk a little taller and know that you. are. woman.

It is a known truth that women wore red lipstick to draw attention as early as in ancient times. It has been said that Ancient Egyptians painted their lips red and the geishas paint their faces white and their lips red. It seems that red lips are a universal symbol of beauty. With this knowledge I encourage every woman to experience the force of this magic color. I do need to add, though, you have to be on your guard, the situation will certainly get out of control.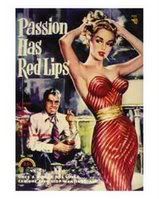 Now I know that many of you may think that red lipstick is "not for me". I know it's a transition, kids, but one that is worth making. Gwen is a red lipstick crackerjack and Mariyln just a sexy bombshell who could pull of any color of the rainbow. It just suits her. Unfair but true. I know Gwen and Marilyn are seductive, sexy ladies and you may be thinking that it is just for the femme fatal type... I realize that red lips deliver an aggressive message, It depends, though. Did gentle Audrey Hepburn look like posing any threat to others? She did use red lipstick! The trick is to find the right shade. If you're blonde, go for a blue-ish red. If you're a brunette, you want to think along more orange/coral lines.

If you are unsure as to where to start let me point you in the right direction.. My top Brands for Red lipstick are…. Drum roll please!
1. NARS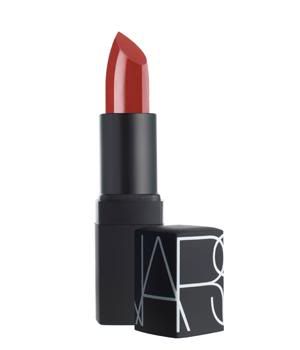 His reds are sooo red. There is a red for every occasion, every skin tone, and every preference. My favorite is Manhunt, a sheer poppy red. Gorgeous for an evening out on the town or the office. Or try Scarlet Empress, a semi matte blue red. Makes your teeth their whitest! Also other good reds by NARS are Red Lizard, a semi matte true red (great for blondes) and Fire Down Below, which is universally flattering. Plus you gotta love those names.
2. Delux Beauty


Their reds are right on target. And the creamy texture combined with rich pigment makes them hard to beat. Add to that the boy's names attached to the colors, and you have a red for every occastion. I love, Clovis, when I'm feeling sultry, Nigel when I'm feeling classy and Vinnie when I'm just feeling it.
3. Lola Cosmetics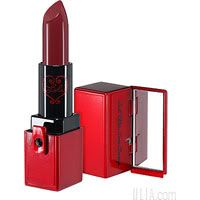 That cosmetic Guru of the '80's Victoria Jackson has a gorgeous makeup line. Her red lipsticks are perfect. And, she has more than I could ever use in a lifetime. But that hasn't stopped me from stocking up. The colors are true and rich. The ones I can't live without: Ruby, a red flame, true red. Brick House,(ahem, that's ALL me!) Red with a hint of brown. For the shoe lover in me, Stiletto. The ideal vampy purple red. And for the lover in me, Bitten, a deep wine red.
4. BeneFit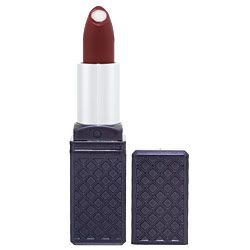 Can't forget my favorite red that they discontinued. Ankelstrap. I still have the tube, even though those genius (not) Ford girls ditched the color. Now, I have to opt for First Class, a sheer true blue red. Beautiful with clean face makeup. You will truly look and feel first class.
5. CHANEL

Last, but certainly not least, Chanel. I must have a couple dozen of their reds. The quality of these lipsticks make them worth the splurge. The reds last, and don't fade. I'm still partial to Vamp. How old is that? Remember when that dark brown/red that almost looked black hit the runways? It's still inspiring color today. While I'm not a black lips person, one shade of this bad boy leaves you feeling like a covermodel

Good luck with all of your beauty endevors! Try it out and send me a picture or a note of how the change went! :)

Yours truly in red...